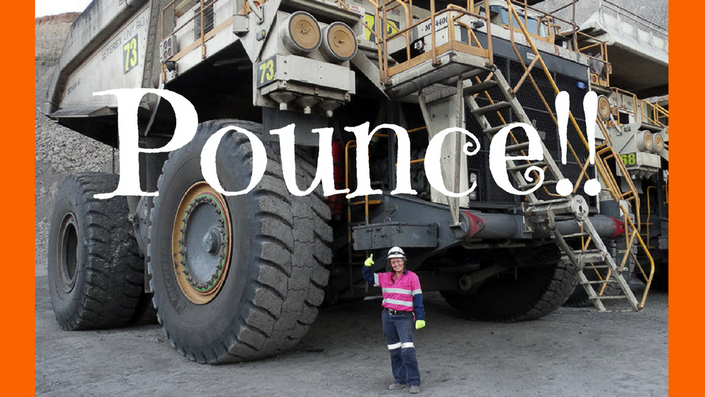 POUNCE! On Your Mining Job
No Experience? Where do you start? How much does it cost? Should you do a course? Do they hire women? Are you too old?
Watch Promo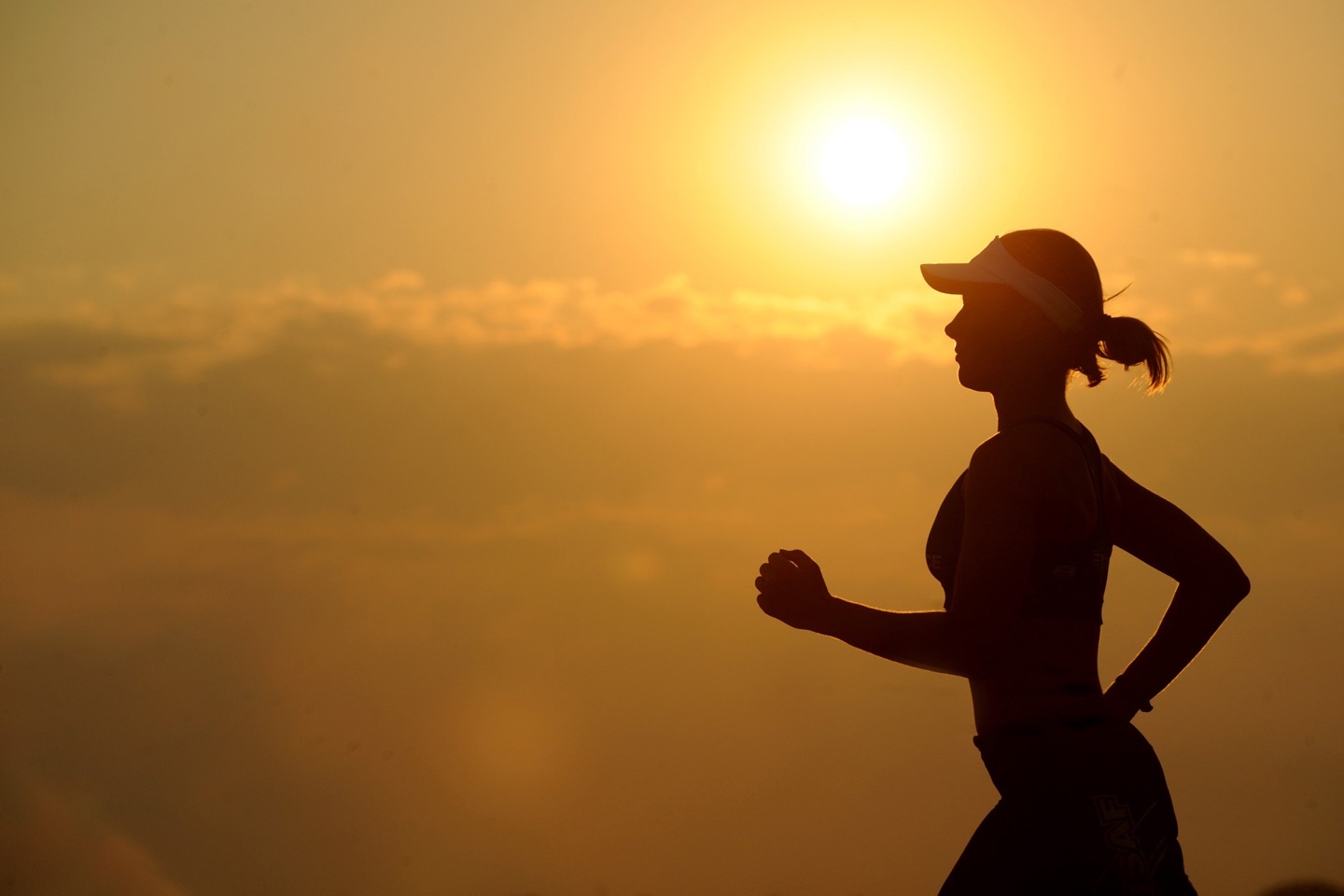 "Wow, Thank you so much for all that incredible info. You have certainly gone above and beyond to explain so much about the industry. You deserve a medal for your hard work I appreciate it very much. You certainly opened my eyes to many things I hadn't thought of thanks again Annie :)
OMG Mumzie I needed to see that simulator. It opened my eyes to scenarios, how and what a cab looks like.... thank you :)"
- Annette Newton, Enrolled course student
"How does a little thing like you drive those big trucks?"
"You must be rich?"
"How do I get a job doing that?"
In this easy to follow course you will learn steps you can take right now towards getting your Dump Truck Operating job in a Queensland Coal Mine.
There is no one magic phone number to ring, and mining is not actually suited to everyone. The first section helps you to ponder a few questions about your mining journey before you even begin.
People think a job in the mines will fix everything, sadly it can also mess everything up. On the other hand there are thousands who love the lifestyle and are rocking it! Which one will you be?
Experienced operator Leanne (AKA Mad Mumzie,) shares with you what you can do right now to be ready to POUNCE! on the next dump truck operator position advertised you see:
Imagine if....
You see an advertisement on-line, social media, email or in the newspaper that read:
Wanted: Dump Truck Operators.
No Experience Necessary.
Start ASAP
Mature age and women are encouraged to apply
as we are an equal opportunity business.
CLICK HERE TO APPLY NOW!!
How many thousands of people do you think would apply?
.......How would you feel if you had done nothing at all towards being ready, have no idea what they want to hear, what you would need to do, and how much it will cost to be ready?
Now Imagine This......
*You know you need to stand out from the masses, be ahead of the pack.
*You know what to expect, and have everything prepared to send with your application in just one click.
*You have the right mind set and are ready to POUNCE!
This is the one you have been waiting for.
...Let the Journey begin.
Many of these tips can help you in other roles across the mining industry and with a few tweaks will also work in other states of Australia.
****Please realise right from the start I do not promise you a job in the mines after taking all of these steps.*****
It is still up to you to take action, look at your skills, get connected and practice driving differently so you are ahead of the pack when it is time to POUNCE!
How much is it worth to you?
How much would you expect to pay for an opportunity to help you get a job in the mines, earn the big money, and work for less than half the year?
Mad Mumzie and Leanne will walk you through for FREE
hmmm....If it's so valuable, why give it away?
The Mad Mumzie message is about sharing what living a mining lifestyle is really like, and to help others know if it is right for them.
There are many people, sadly, who are taking advantage of people like you who do not even know where to begin.
As a writer and podcaster (Beers With A Miner) about the mining lifestyle and working as a dump truck operator, I am asked constantly how to get a job in the mines.
"Who do I ring?"
This is why I have taken the time to share my thoughts, resources links and past experiences into this course, especially for you.
I can't sit down and have a cuppa with everyone, but I can in this relaxed format share what I have already created, recommended services, helpful links and even the odd discount thrown in from my contacts in the mining industry.
**Some content explicit.-audio- It's the nature of the industry you're trying to get into. Tip No 1. If you can't handle swearing don't even bother looking into mining. **
My goal here is to help as many people decide if mining is for them, where to start and to make the most of their mining career as they continue in the industry.
Who am I to be telling you this?
What does she know about mining and driving trucks?
I was just like you. Perhaps you know a little more about mining than I did, but we are all new to mining at the beginning.
My 22 year relationship ended suddenly. I headed interstate to Mum's as a broken woman who had no idea what to do next. My step Dad worked in the mines and they were hiring heaps of "newbies" and he suggested I have a go.
After a mine site tour I put my resume in, had an interview and got a start date!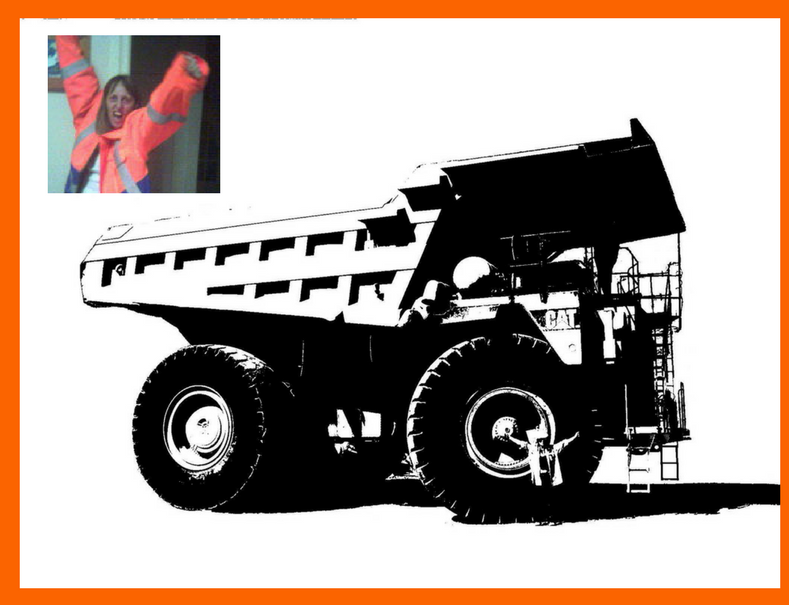 I began my mining career in 2003 as a greenie/cleanskin/newbie/trainee with no experience as a dump truck operator. I was 39 years old and not interested in mechanics, machines or roadworks at all. The closest I had come to driving a truck was racing mini bikes as a kid.
My first crew had only 2 women and 60+ men. Times were tough for me and I struggled with my emotions more than anything.
I found it hard in the early days, and still do at times. There was no help out there for newbies who were struggling, or for people trying to get that dream job in the mines. Where do you start?
This has a lot to do with the messages I now share through my Mad Mumzie brand to help others know what it is really like, and how we can get through, or even decide that mining is not for you after all. (This happens more often than you may think).

People think a job in the mines will fix everything,
sadly it can also mess everything up.
How do you know that if you are only looking from the outside through rose coloured glasses?
Why do some people thrive in the mining industry for decades,
and others only last a week?

I invite you to hit the "enroll now" button at the top, or the bottom of this page. Come on the inside with me, and celebrate that day when you do get your mining job!
Don't wait too long and be wondering what to do next when you see one of those adverts for no experienced required operators!
Perhaps after only spending a little time going through the steps in the course you decide you are not cut out for a mining lifestyle after all. And that's fine too. That's exactly why I do what I do.
If you know anyone else who may be interested please share this link to the school with them.
It's free to join and I will be adding more courses, as it is my growing passion project :-) #ThriveInMining
Social media buttons are another easy way to share with your mates! Thanks in advance.
See you on the inside.
Cheers,
Leanne and Mad Mumzie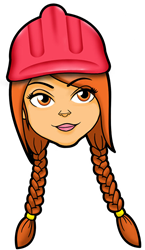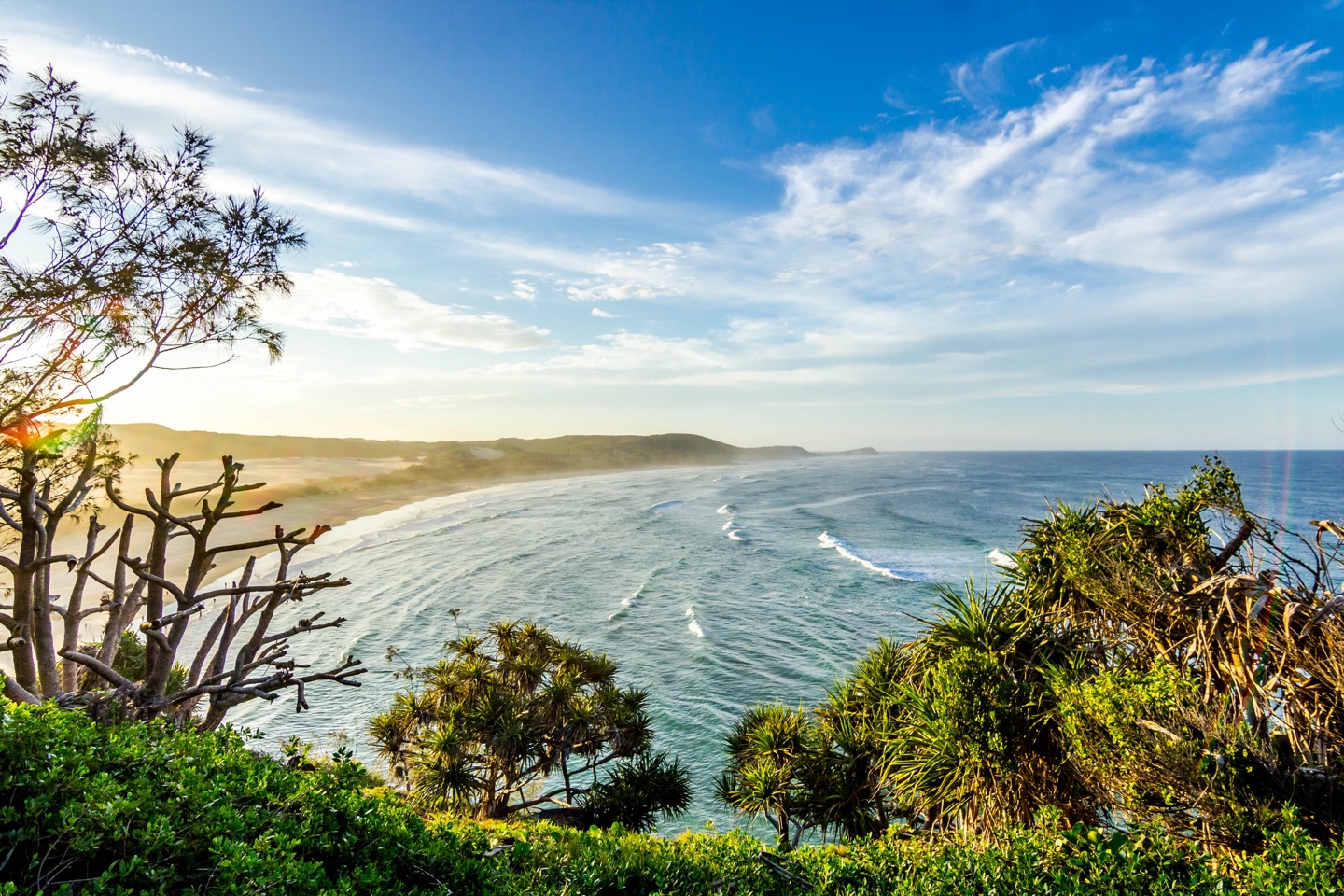 "It really helped me, I see those ads but don't know really what they mean, what's the hours, pay, culture, etc it's difficult to know whether it is for you or not.
I mean it could be something to go for or totally wrong but with your course it gives good factual first person info.
Great resource for those who are contemplating a huge (or small) career change, great to know that age isn't a factor and also all the points regarding lifestyle is helpful for us newbies.
Thank you for taking the time to compile these resources especially with real life experiences for us. Love your work."
- Maree
"Thank you so much for providing this course to us wannabes. I have found it extremely informative and it has eased my frustration with Google. It has cleared the way for my first step on the journey."
- Robert, Student
"Thank you MM looking forward to my first interview have applied & missed out on one already but I'm not giving up"
- Karen, Student
Your Instructor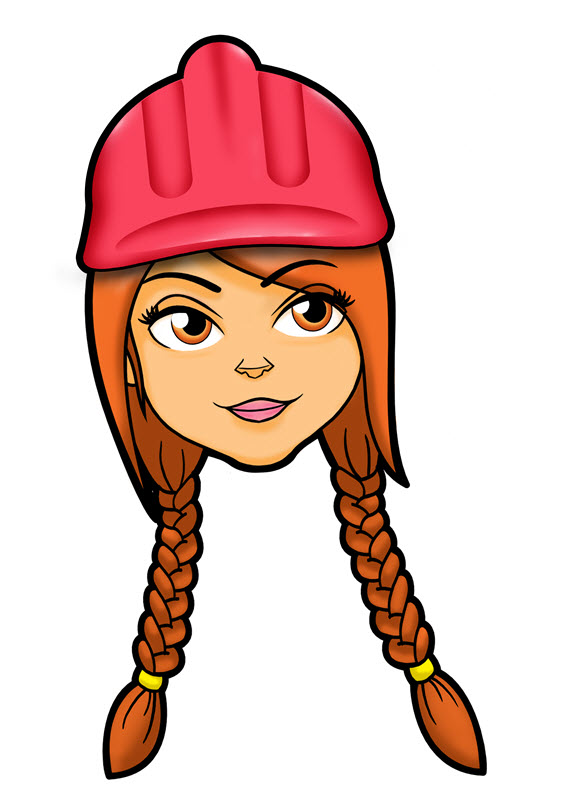 Mad Mumzie AKA Leanne Drew has been a Dump Truck, water cart, grader and loader Operator in the mines for 13 years.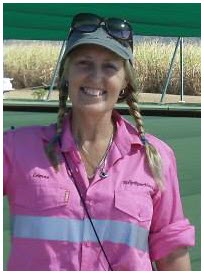 At first working on a crew of 60 men and 2 women was challenging and she struggled to comprehend how to drive a truck and deal with crew culture. Finally, it all began to click, and she chose to continue her mining career.
As a Nanna heading towards retirement, she began to speak of her experiences, why she chose to keep going and strategies for others who may also find it challenging. "Mad Mumzie" the brand was born.
A blog led to writing for Shift Miner magazine and starting a podcast called "Beers with A Miner." Interview and solo episodes with stories, tips and strategies from past and present miners as well as those supporting the industry's workers and families. An online teaching hub with courses enables Leanne to teach others how to thrive and survive in the industry, how to get a start, and to know if you are actually cut out to be a miner?
Creating these courses using the Teachable platform inspired Leanne to also begin creating online courses for others. This is her new passion, helping people to share their talents and knowledge online with the world!
Frequently Asked Questions
When does the course start and finish?
The course starts now and never ends! It is a completely self-paced online course - you decide when you start and when you finish.
How long do I have access to the course?
How does lifetime access sound? After enrolling, you have unlimited access to this course for as long as you like - across any and all devices you own.